2019 Questa Studio Art Tour Hubs
2021 Hubs to be confirmed soon.

The Lama Hub is an historic home, and a new hub with new artists for this year's Studio Tour. They are developing landscaping to include organic sustainable gardens. 2049 Lama Road.
Monique Belitz – Monique is a national and international artist. She is a landscape painter and uses acrylic on cradleboard, drawing and painting in layers.
Trilogy – The trilogy artists create jewelry, sun catchers, and garden furniture. They will also have some plants for sale.
HUB #2

Cosas Hermosas
This is an individual studio stop. See Evelyn's workshop and studio here. 2305-C Hwy NM 522
Evelyn Coggins – Old furniture gets a new life in Evelyn's upscale, repurposed furniture.
HUB #3

ArtQuesta  Gallery


R, H (Wheelchair ramp)

Roger and Sandra Harrington are located close to the south bridge upon entering Questa from Taos. This is a long-time Questa building with a long life. As the ArtQuesta Gallery, it houses a kiln, painting studio, and jewelry creating space. The showroom and grand porch will house four diverse artists. 2322 Hwy NM 522.
Roger Harrington – Roger creates a combination of plein air and abstract, traditional paintings. He also makes jewelry, using a variety of metals and semi-precious stones.
Sandra Harrington – Sandra Is a potter who focuses on functional and sculptural forms and uses nontoxic glazes on all of her water-tight, oven-ready stoneware, which is fired at high temperatures.
Torre Strong – Torre is a master craftsperson in all things leather – dying, shaping, and inventing. Custom orders available.
Betty Richter – Betty is a self-taught watercolor artist. She began her art career at age 69, upon retiring from the medical profession. Her art comes from her lifetime journey, and is currently focused on nature in the Questa area. She also does portraits.
HUB #4

La  Sala  STUDIO


R, H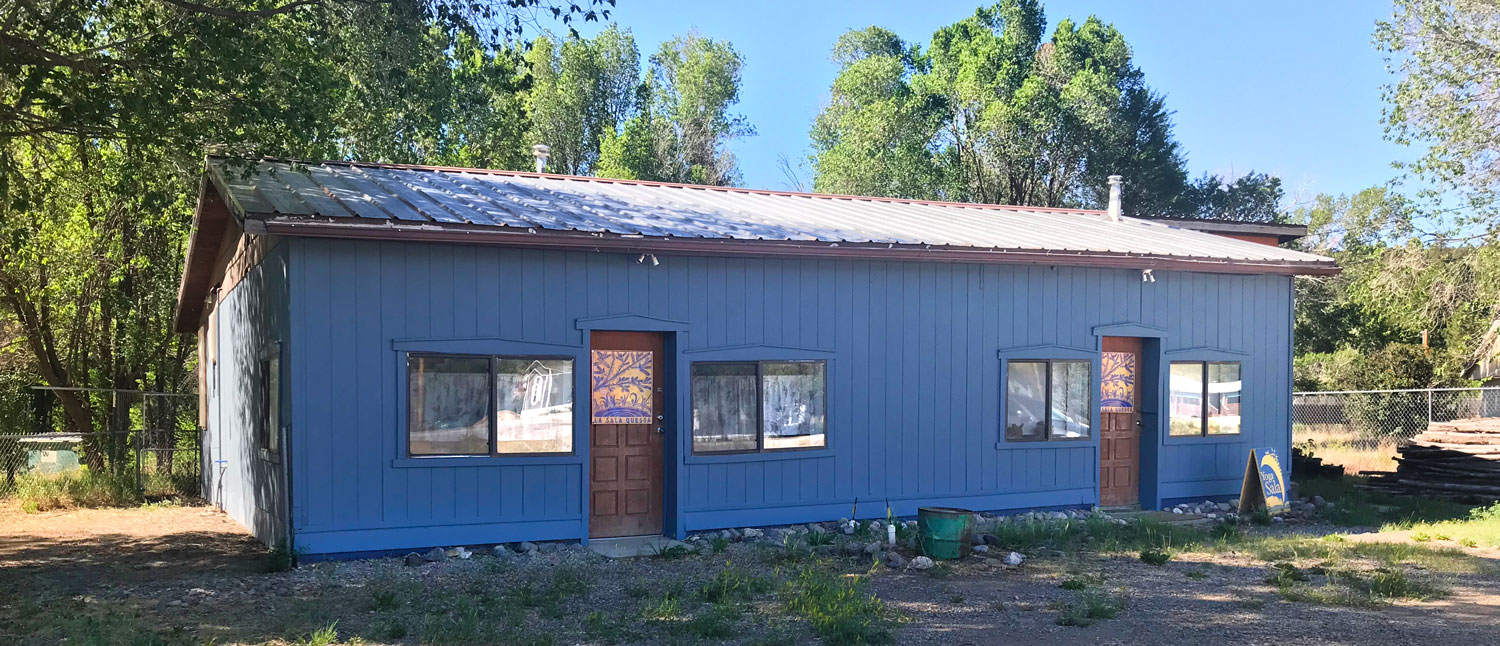 This Questa building has had many lives, including as a gas station, but the vision of its new owners Ethan Jackson and Gaea McGahee. The structure's remodeled main studio is complete, and plans for a commercial kitchen and cafe are underway. Gaea will hold yoga classes on Saturday at 10 am & 2 pm. On Sunday there will be live music (and art) by Nat Wilson, at 11am.
HUB #5
Julienne  Hadfield  studio

This is an individual studio stop. Julienne uses glass beads from Czechoslovakia and
semi-precious stones with antique and handmade imported beads. She is
inspired by unique and exquisite designs found in nature. Each beaded
piece is tediously double-stitched by hand – never any machinery
involved, and guaranteed. 2358-A Flag Road, south of Questa, in Lama.
Julienne Hadfield designs unique jewelry that is literally a mode of artistic expression.
HUB #6

CarQuesta  STAINED GLASS STUDIO


R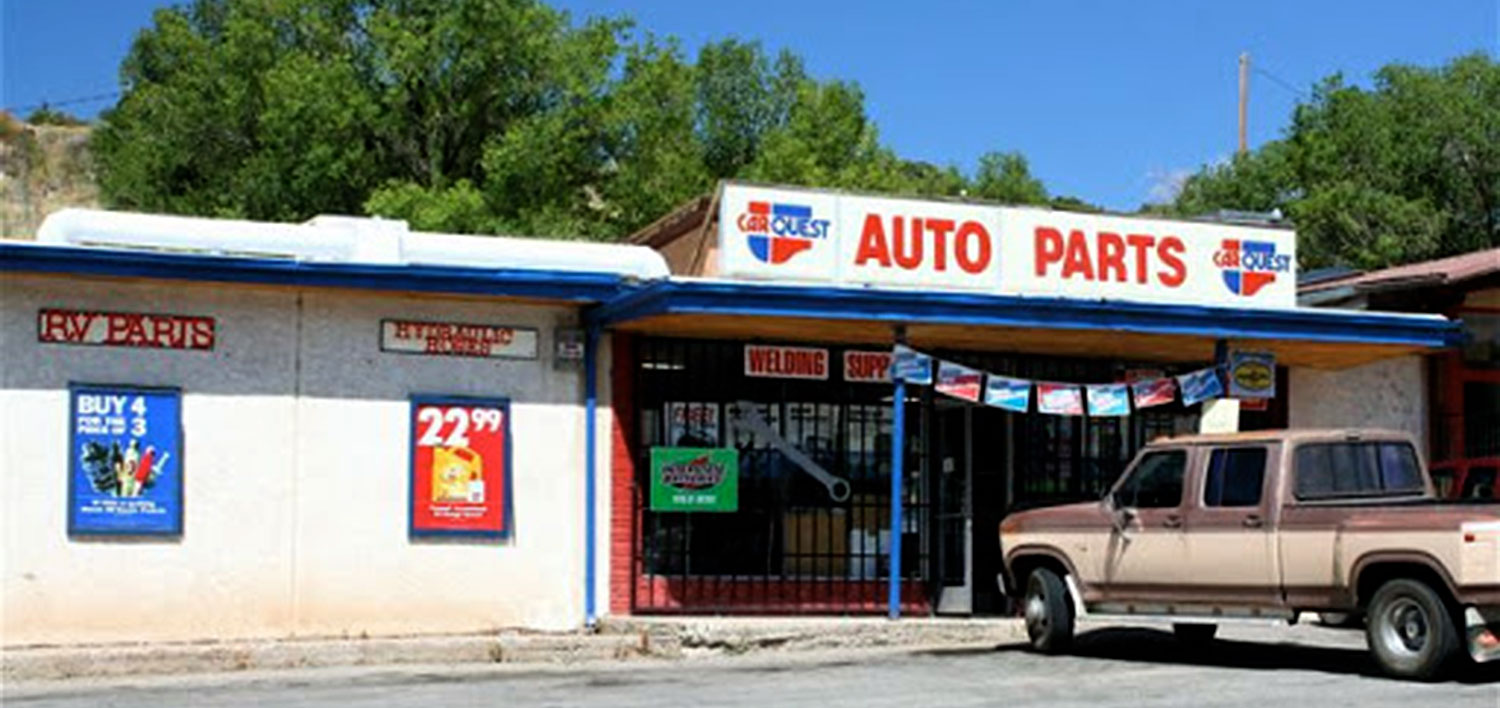 This is an individual studio stop. At  the back of the auto parts store, you will find a stained glass studio, where restored windows for St. Anthony's church were fabricated. 2420 Hwy NM 522
Marcus Rael – stained glass. See more of his work at St. Anthony's Church.
HUB #7

Rael's  Store


Cynthia Rael-Vigil, host
R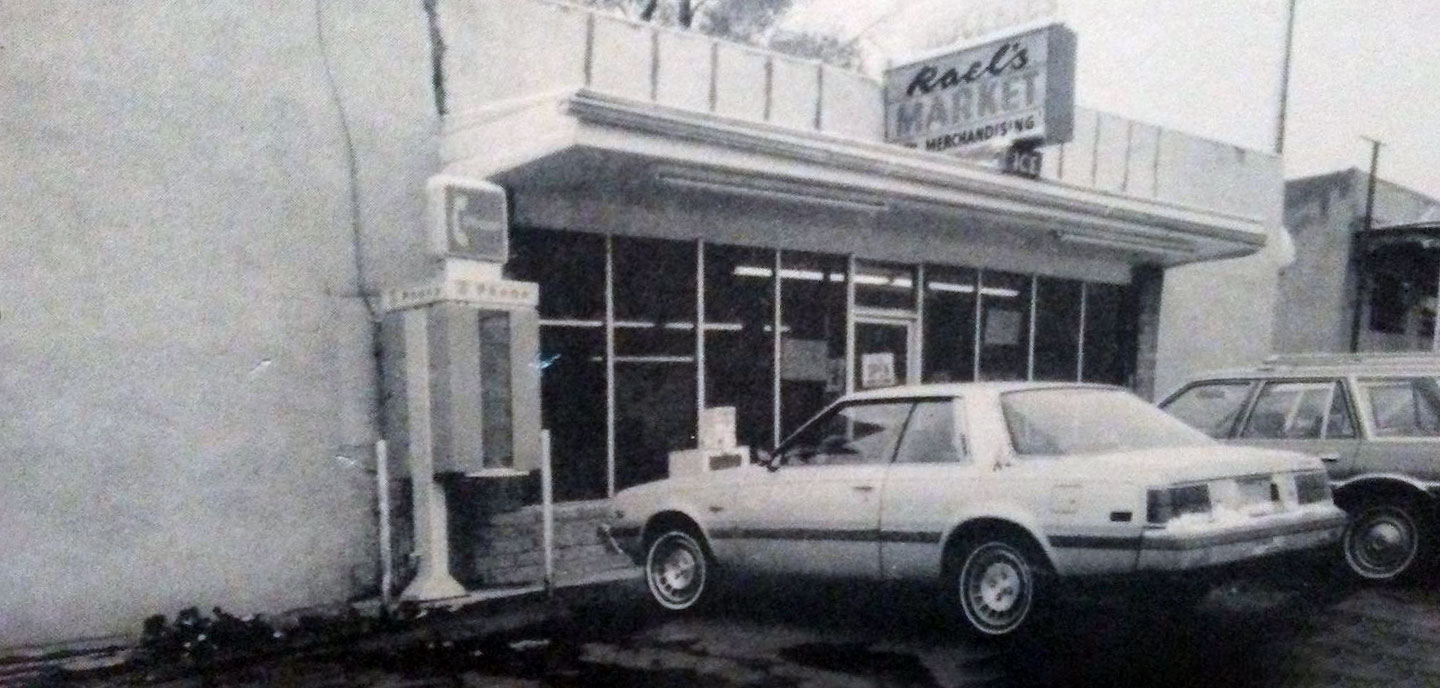 The Rael family business has resided here for generations. It now serves as a showroom for local artists. They have added a coffee shop and comfortable seating in one corner with all of your favorite fixin's.
Clarence La Come – folk artist, paintings on wood
Ruth Archuletta – quilting
Patsy Aceves – jewlery
Delores Tafoya – carved paintings
Cynthia Rael – sewing, aprons, quilting, crafts
Michael Real – woodworking
Keith Kelner – pottery
Elizabeth Huddle – quilting, embroidery
Marcus Herrera – woodworking
Armando Vigil – second-generation woodworker who makes furniture with traditional New Mexican embellishment, such as  wooden cabinets with punched tin door insets. He and his wife Cynthia run the business.
HUB #8

Central  Information  Hub
Hosted by Questa Creative Council members Judy Rutledge, Linda Betts, and Nancy Parker. At the light on the corner of NM Highways 522 and 38. You can get information on local landmarks, restaurants, and stores.
Handicapped restroom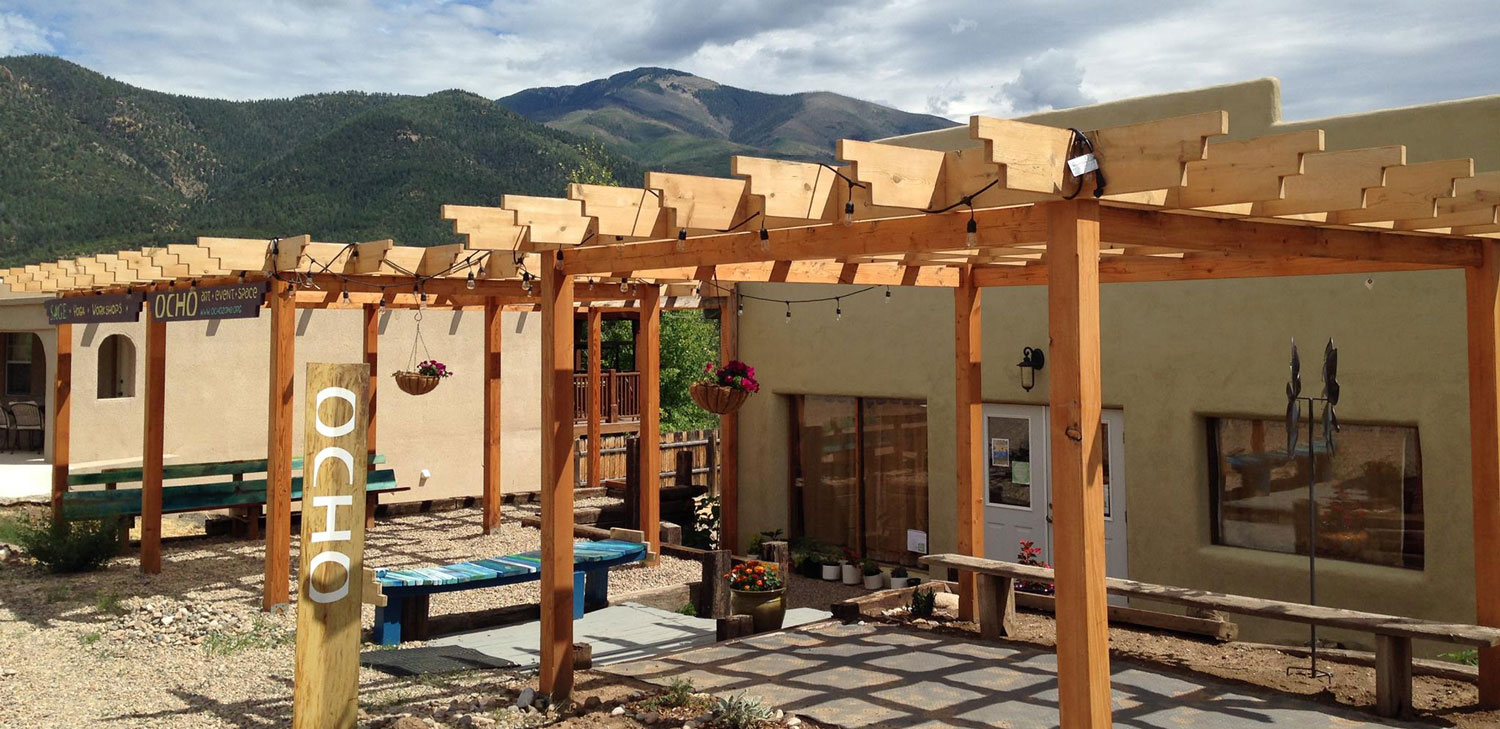 This is a studio stop. Ocho is a beautifully renovated Questa building. It houses a showroom space for artists, room for meetings with a kitchen, and a studio/therapy room. Address: 8 Hwy 38
Barrie Andrews – Barrie works in fused glass, encaustic, and printmaking.
HUB #10

Jay's Unique Treasures


R

This business houses finds from Jay's travels. He has a remarkable variety of New Mexico finds, antiques, estate goods, and collections. Address: 14 Hwy 38.
William Scott – cigar box guitars
Matt Hipster – homemade bird feeders
HUB #11

St. Anthony's Church


R, H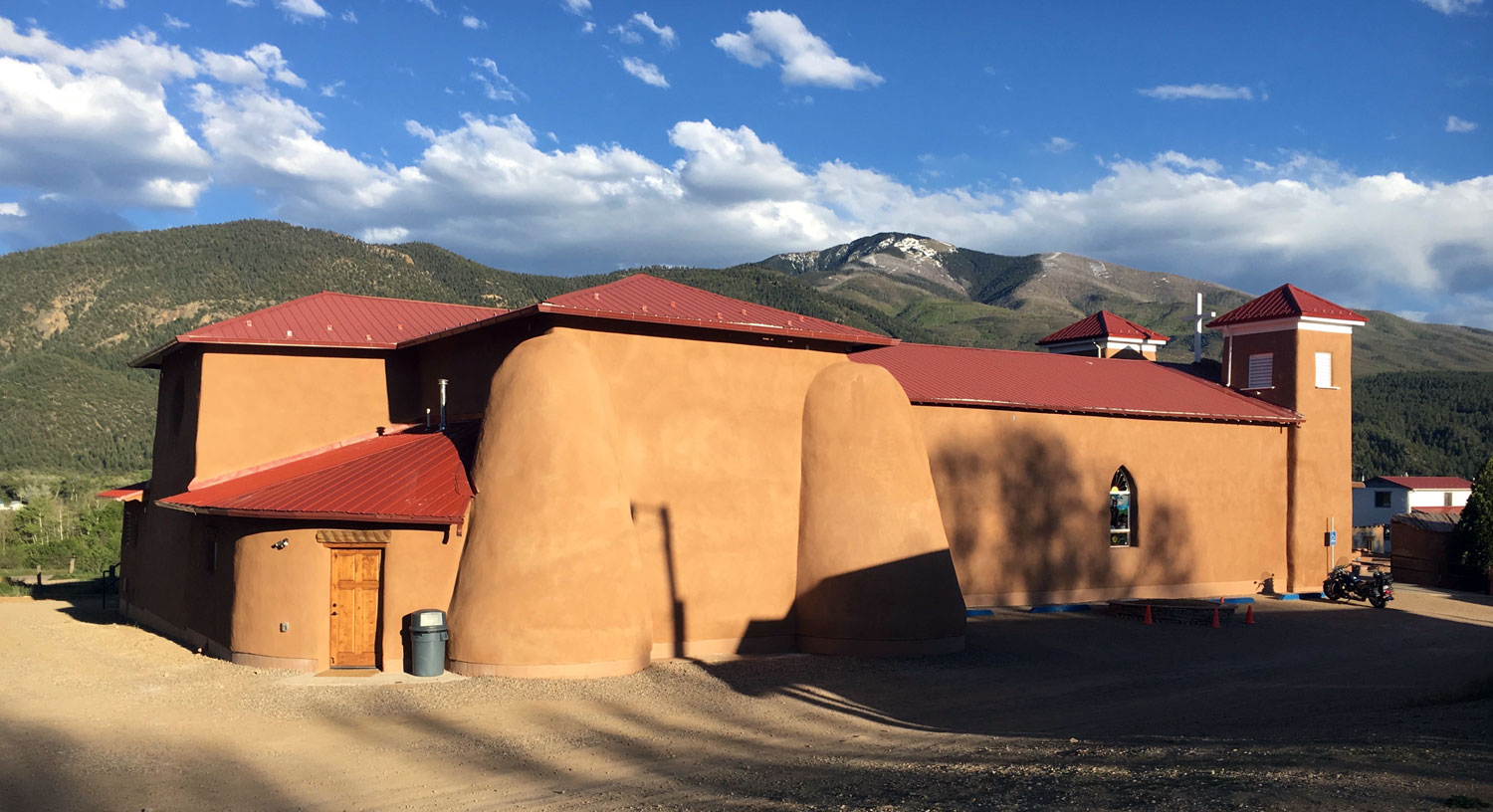 An historic church and plaza dating from the 1840s which was recently completely renovated by the community. Tours led by Flavio Cisneros on Saturday only. Address: 10 Church Plaza.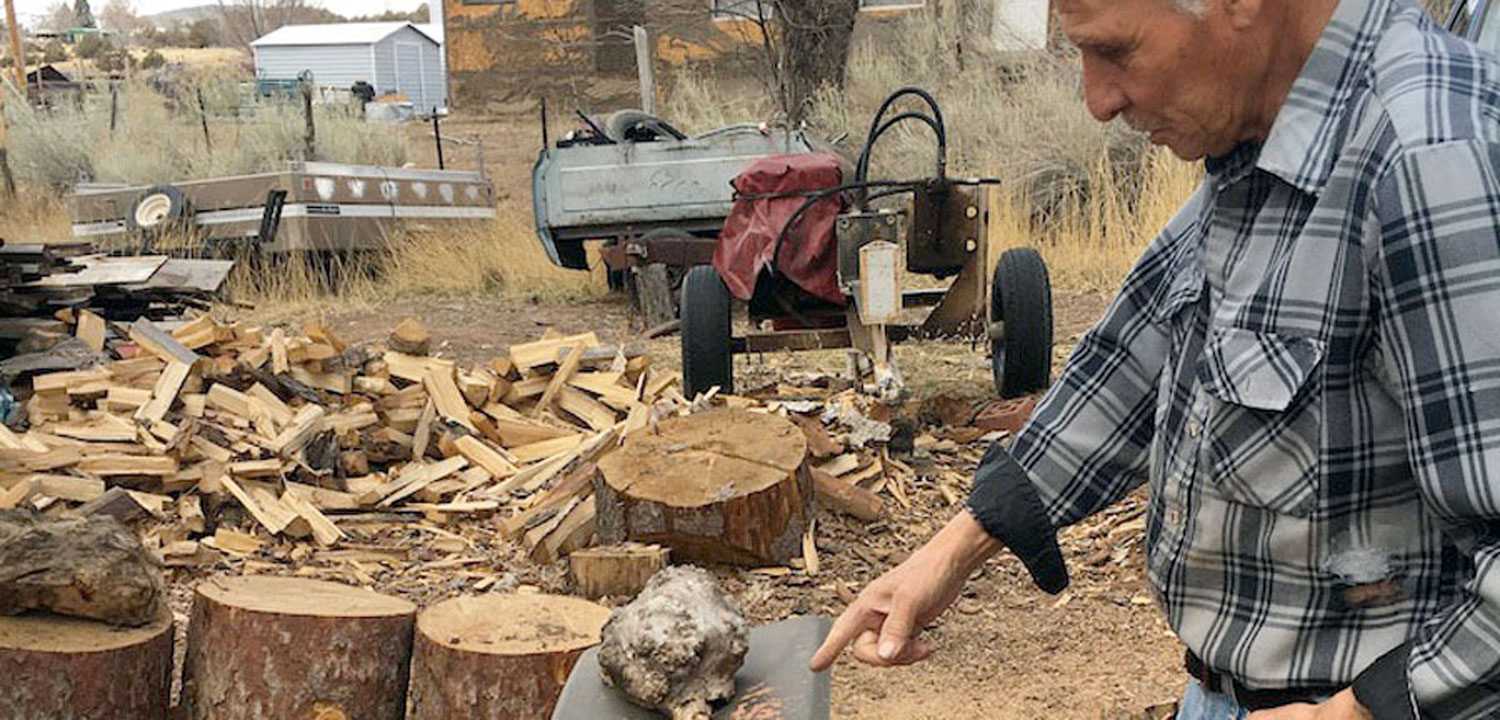 This is an individual studio stop. Address: 99 Cabresto Road.
Andy Jaramillo creates unique, hand-carved and shaped wooden burl bowls and artifact replicas.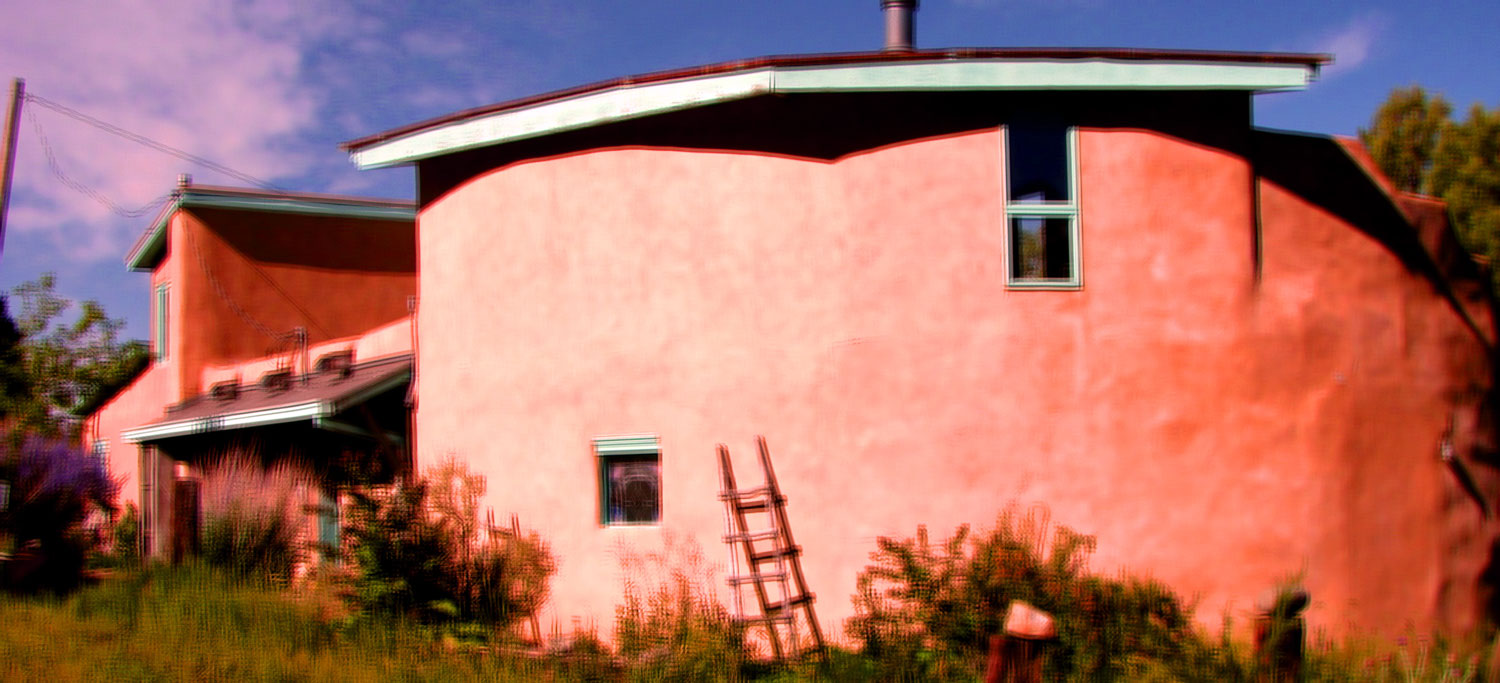 Mike and Peggy create their distinctive art in a foothills studio. Mike's lower studio houses his kiln and workspace. Peggy's upper, light drenched studio illuminates her verdant paintings. Address: 12 Calle del Sol.
Mike Ridder – Mike creates functional pottery that he hopes enriches the user's daily experience with his work.
Peggy Trigg – Peggy's expressive landscape and abstract paintings capture the feel of each scene. She works in both oil and acrylic, with lush colors and bold brushwork.
Diane de Fremery – Diane has been making art with pastels and watercolors for 35 years. Her work focuses on nature and repurposing her old pieces to create new works.
HUB #14

Questa Youth Center


H R

The youth center has been remodeled by the Village of Questa as a venue for local meetings and youth educational opportunities.
Boneta Currey-Brown – Boneta utilizes her palette knife to create impressionistic images.
Judy Burch – A realistic painter, Judy works in oil & pastel to create her landscapes.
Questa Quilters Guild – The group of seven members has been working together for over 24 years. Sales help those in need.
Mary Miller – Mary uses her photography to distill images into basic elements with full color.
Beverly Pollack-Silver – Beverly is a textile artist working with brilliant color and pattern.
HUB #15

Oasis of Lorien


Maria Mikhailas, host
R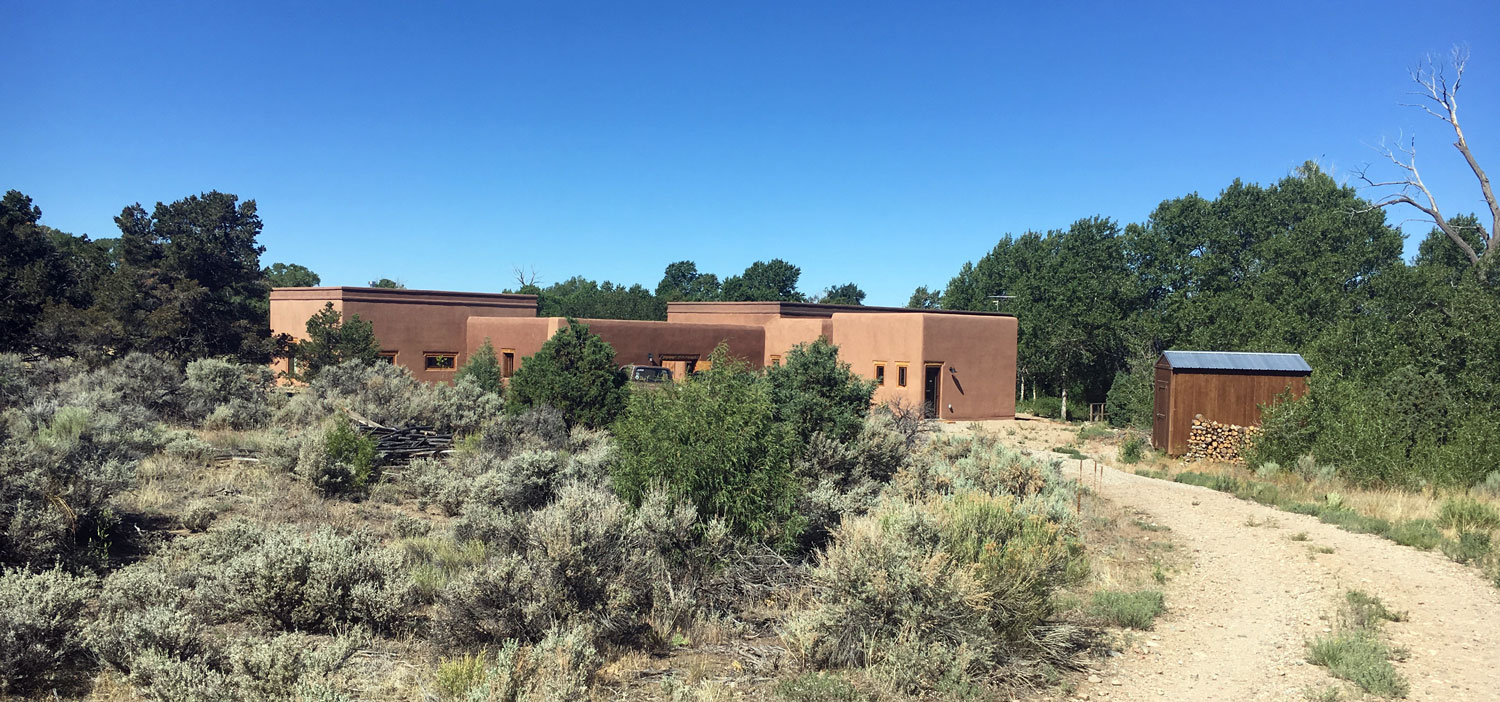 The oasis is 6.5 miles north of Questa off Hwy 522. Turn right onto El Rito Road. Address: 12 Quintana Road.
Maria Mikhailas – Maria works in oils, acrylics, and sculpture, journeying into inner spiritual awareness and explores the world behind the one you see.
Betsy Irwin – Betsy is an artist and anthropologist, drawn to making ritual art. Currently she is working with gourds, creating rattles, dippers and other containers for use during sweat lodge and other indigenous ceremonies.
Cami Thompson – Cami's paintings illuminate interior spaces with great vibrancy. A favorite subject is the dahlias in her garden.
Audrey Kunkel – Audrey creates jewelry from semi-precious stones and intricate beadwork.
Shera Maher – Shera's artistic history includes design, medical illustration, and small scale sculpture. Currently, her influences are visions, dreams, and imagination.
Martha Shepp – Nature-based large scale abstract painting/mixed media.
HUB #16

Ute A.I.R.


Jill Kamas, host
R H

Ute A.I.R. was built to honor the beauty of the valley. The owner provides for a yearly artist in residence and displays previous year's resident artists' work. Address: 360 Sunshine Valley Road. 9.7 miles north of Questa off Hwy 522. Turn left onto Sunshine Valley Road.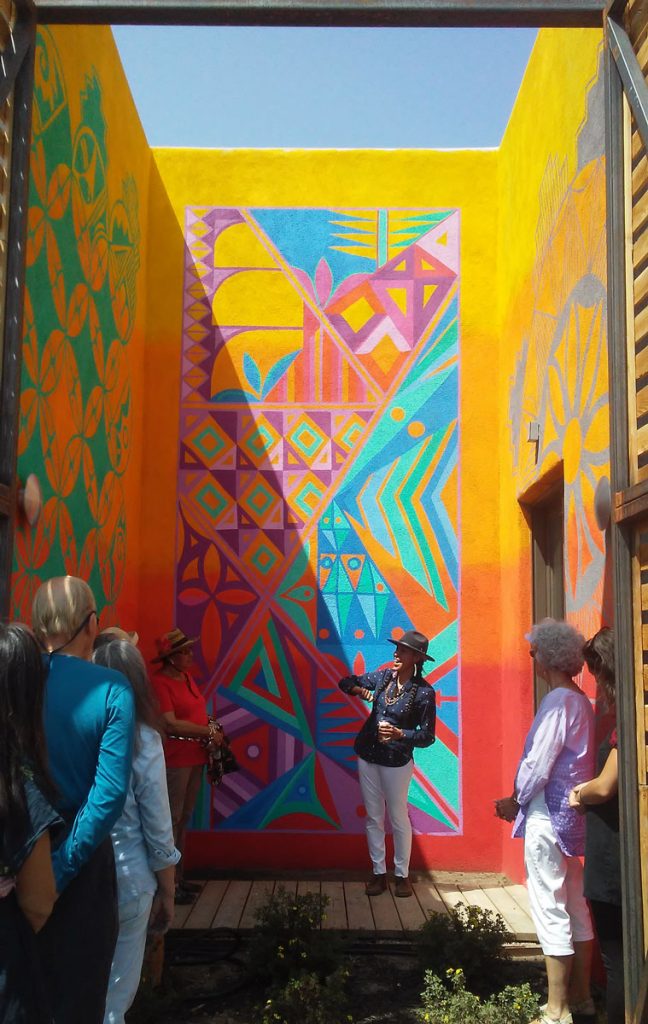 Lynette Haozous – Lynette is a Chiricahua Apache / Dine muralist. She created outdoor murals during her residency last year and will give tours.
Kathy Morsell – Kathy creates hand built pottery. The vast space, mind-blowing winds, magnificent mountains, skies and rainbows of Sunshine Valley inspire her.
Mose Rainault – Mose builds custom furniture in the Taos Shaker tradition, simple and functional. Custom orders available.
Betsy Peirce – Betsy is a printmaker inspired by nature and her travels. She works at keeping her imagery fresh and old-fashioned looking at the same time.
Jill Kamas – Jill creates beautiful ink on canvas drawings of the rock faces of the gorge.
Claire Cote – Claire has created small, personal pen & ink windows into a particular thought or experience.
Madeline Miller – Ute A.I.R. artist in residence 2019. She explores concepts of life and death, and similarities between bodies and natural forms.