Bio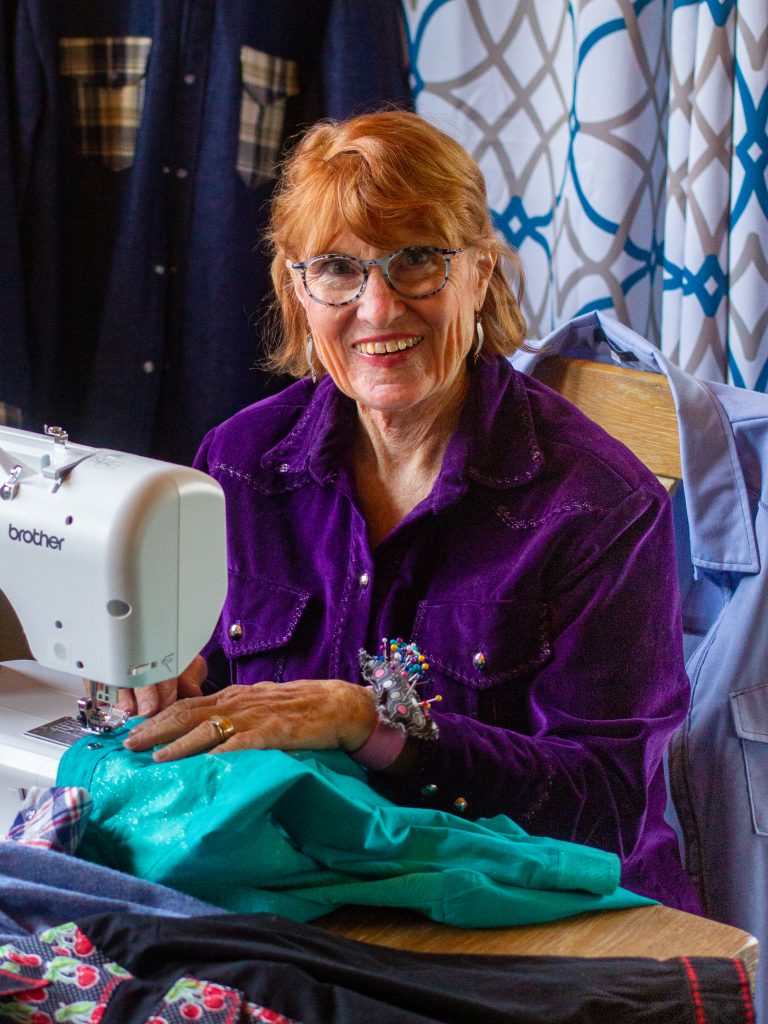 My name is Joan Young and I live in Questa.  I've been sewing most of my life.  My mom made western shirts for my dad, my sister, and me when I was growing up – they always wore like iron! I'm following in her footsteps by making shirts for my family, and anyone else who would like one!
My tag line is "Fine Western Wear for Fine Western Folks." Currently I specialize in western-style shirts for men, women, and children in a variety of styles and fabrics. I can take custom orders. I make all the shirts myself. They feature decorative stitching on the yokes, cuffs, front band, and pockets. They can be made with decorative snaps or buttons.
I sell my shirts for $50 for children's sizes and $75 for adult sizes.  
I offer free shipping in the US.
Come on in and take a look around!  
About My Art
I make custom western-style shirts for men, women, and kids. I can use any type of fabric: currently I'm sewing with 100% cotton and cotton flannel. All are pre-shrunk. Closures are either pearl snaps or wooden buttons. There is decorative stitching on the yokes, front band, cuffs, and pockets. I make high-quality garments that are one-of-a-kind. You won't see yourself coming and going! Let me create a custom garment that is uniquely you!
Contact Info
Sample shirts can be seen in Taos at Taos Adobe Quilting.
Photography by Cynthia Najim