Bio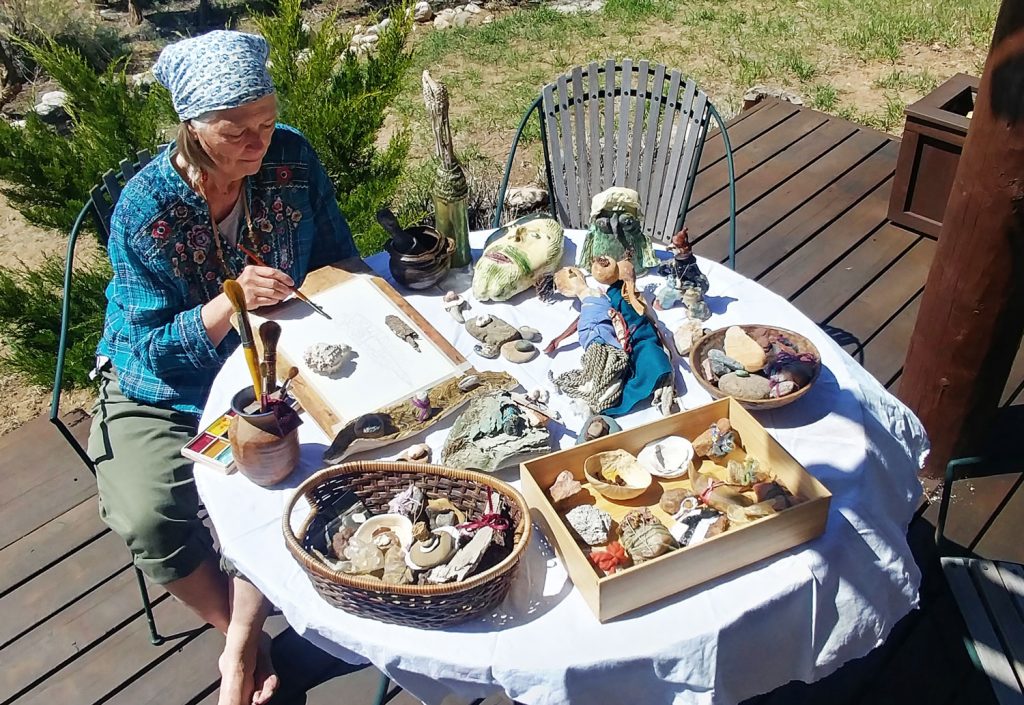 I graduated from San Jose State University in 1981 with a degree in Creative Arts. I took many different art classes, including a Movement Workshop, Music in World Cultures class, weaving, printing on fabric, photo transfer onto cloth, watercolor, ceramics, photography, Folk Dance, papermaking, and art history.
I started recently making seaweed dolls and watercolor weavings (collage). I am inspired by the patterns in nature, such as the patterns on a piece of bark. I have recently been doing a "quarantine series" of watercolors and working on wood with fabric dyes.
After a trip to Mendocino CA, where I saw pieces of seaweed wrapped around rocks, I decided to make a series called "Rapt Rocks." Recently I had the pleasure of taking the clay class offered by the Questa Creative Council. I enjoyed making bowls and beads and animal sculptures. It kept my creative juices flowing throughout the winter months.